Effortlessly control your four-legged companion during walks! Keep him safe and comfortable with this classic no-pull harness!
Designed for maximum comfort, safety and adjustability, the no-pull harness is the perfect solution for your dog on the go. It's designed with high-density webbing, which makes it maximum strong enough for your dog to play at home or in the open air.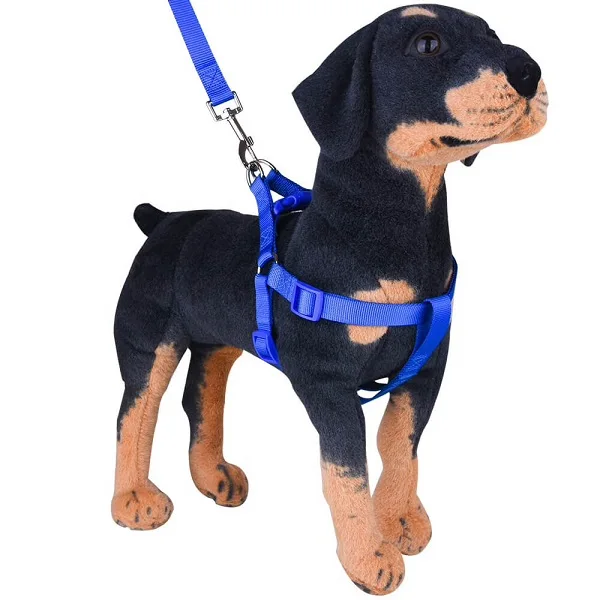 The harness adjusts at two points, so you can find a comfortable fit for your furry friend. It allows to obtain more control when the two of you are outdoors walking and spending time together. No more loose straps, this harness will grow with your pup too – its durable clasps are built to last while the straps adjust for growth. Moreover, the dog harness is made from durable nylon fabric of high quality. Classic quick-snap buckle allow you to put the harness on and take it off without any hassle. It's great for everyday wear on your daily walks or when travelling.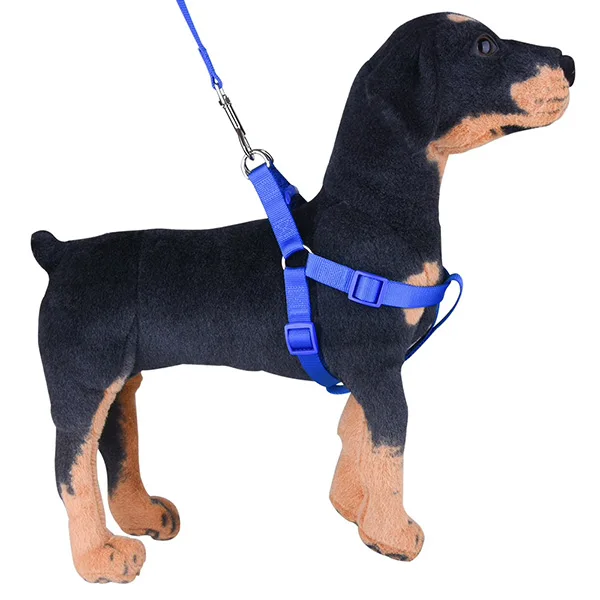 This harness is a safe and reliable way to help distribute pressure more evenly, reducing stress on your dog's throat. With no pressure on the delicate throat area, your dog won't choke or cough. The handy back D-ring allows simple leash attachment for on the go walks, trots, and strolls. It's available in a wide range of bright, primary colors – black, green, red, blue, red brown and pink – to make your outdoor excursions colorful and stylish. Excellent control, adjustability and maximum comfort and safety make this dog harness suitable for all breeds of small, medium and large dogs.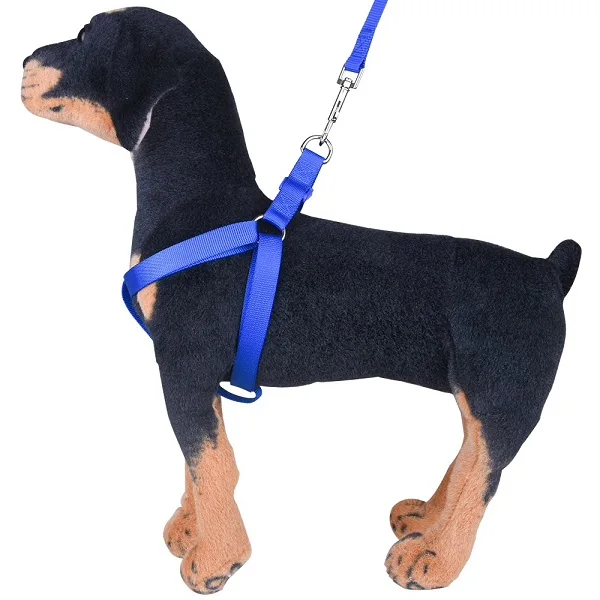 KEY BENEFITS
✔️ HIGH QUALITY NYLON — Made from high density nylon webbing with sewn seams for maximum strength.
✔️ CLASSIC DESIGN — Features classic buckle closure which makes the harness easy to put on and take off; ideal for on demand walks.
✔️ ADJUSTABLE STRAPS — Easily adjust the size as your puppy grows or if your dog's weight changes. The harness provides maximum comfort and reliable fit.
✔️ NO PULLING — With no pressure on the delicate throat area, your dog won't choke, gag or cough. It will make your walks safer and more enjoyable.
✔️ LEASH ATTACHMENT — Durable metal D ring allows for quick and easy leash attachment.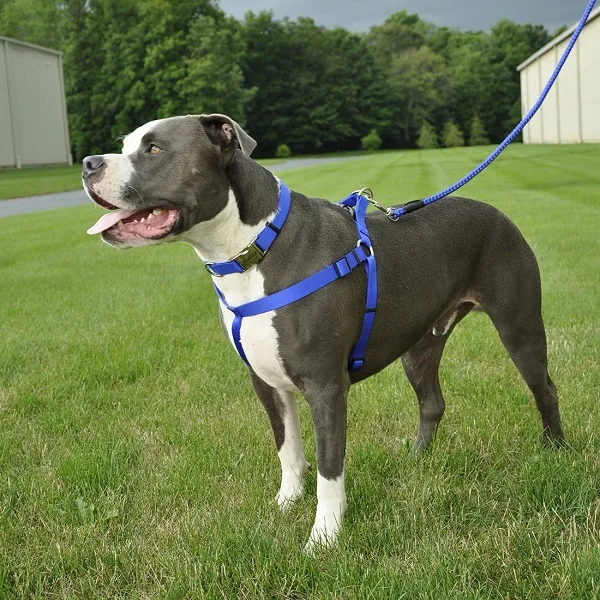 SIZE CHART
Please make sure to measure your dog for accurate sizing before purchasing to ensure the perfect fit.