Make the outdoor adventure with your little friend become a pure joy!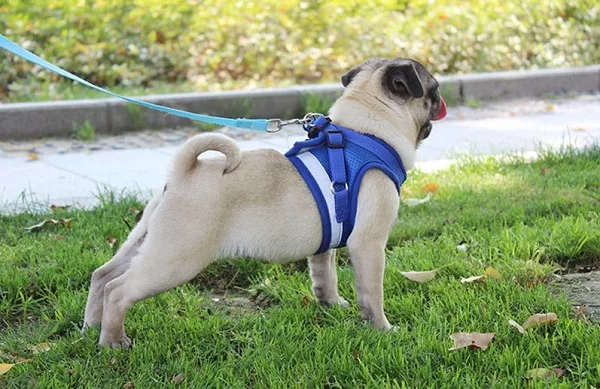 This vest harness is specially made for convenience and function. It will let your four-legged companion stroll along with comfort and delight on your daily walks. The soft and breathable mesh padding is perfect for letting air flow through on warm days, keeping your dog cool. The vest-style design evenly distributes leash pressure across the chest and shoulders to prevent choking or neck strain. It's ideal for daily walking, jogging, hiking, training, or other outdoor recreations. Works for all types of weather.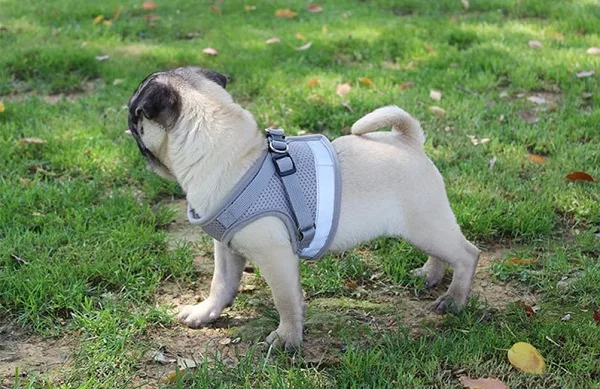 This is an easy-to-use harness with an adjustable fastener. You can get the snug fit for your furry friend and effortlessly slip it on and off your pup in seconds. The fast-release buckle and 2 D-rings for safe leash attachment ensure your dog stays secure while wearing it. For added safety, this vest harness has a reflective strap along the chest and sides to enhance your pet's visibility at night. The item comes in sizes for small to medium sized dogs, and in 4 different colors — black, red, blue and grey. You can choose the one that best suits your four-legged friend!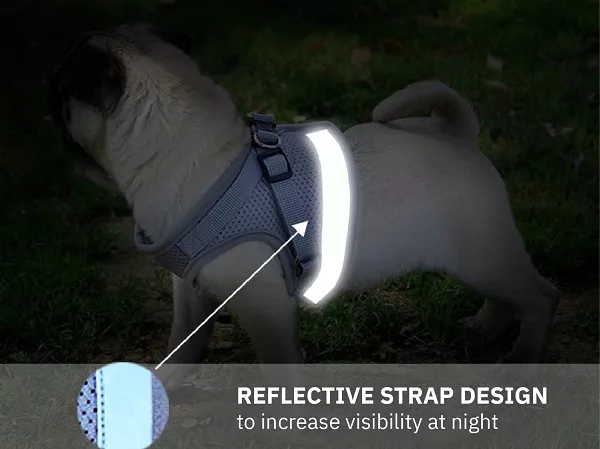 KEY BENEFITS
✔️ SAFE & COMFORTABLE — The soft and supportive mesh padding along with a practical design will give your dog a perfect fit around the whole body. He will feel secured and comfortable while out on walks.
✔️ BREATHABLE & LIGHTWEIGHT — Constructed with breathable air mesh material. This all-weather harness allows efficient air flow throughout the chest area to keep your dog cool and dry. 
✔️ EASY TO WEAR & ADJUST — Step-in vest design with a quick-release chest belt with 2 D-rings for leash attachment makes this harness easy to get on and off. The adjustable strap gives the best fit for every pup.
✔️ REFLECTIVE — With reflective strap design, this harness makes your pet visible in low light conditions. Ensure your dog's safety when walking at night.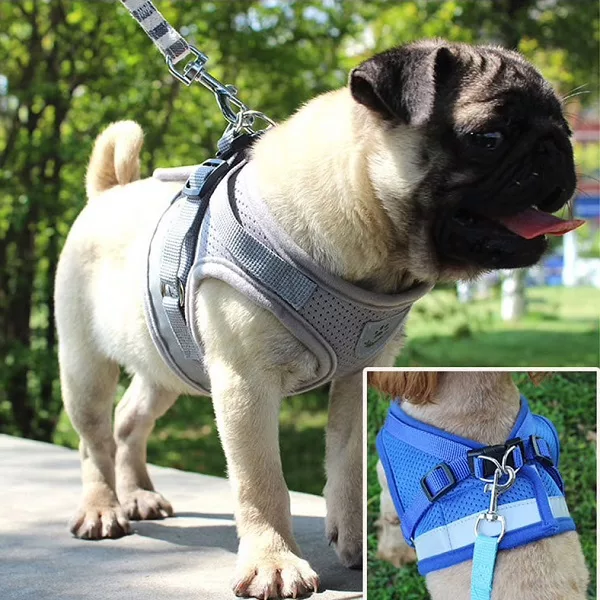 SIZE CHART
Please make sure to measure your dog for accurate sizing before purchasing to ensure the perfect fit.