Make every outdoor adventure with your dog super fun, pleasant and safe!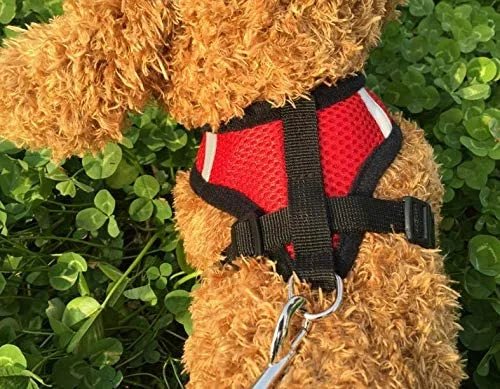 This easy-to-use harness is both stylish and practical. It's incredibly comfortable for your pet, no matter what the forecast is. Made from soft, breathable air mesh. This lightweight harness allows moisture to escape, keeping your dog calm during your long walks all year round. It's exceptionally gentle against the skin and hugs your pet's torso to provide a secure fit. Now your furry friend won't be fazed by the fact that he's wearing a harness. The snug silhouette proves to be comforting for every dog.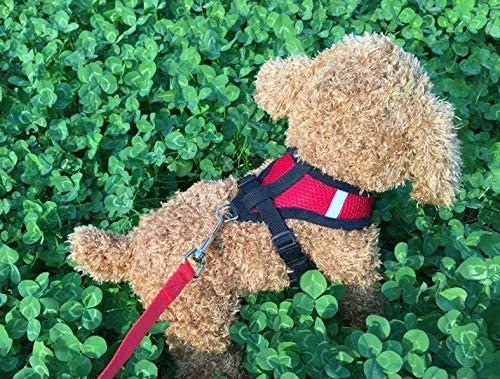 The harness is designed to be exceptionally comfortable and safe for your dog without limiting their range of motion. It's easy to wear and easy to put on and take off. It features a comfortable neck opening and an adjustable quick-release belt with a D-ring for leash attachment. The vest-like design distributes leash pressure evenly across your pet's chest and shoulders to prevent neck strain or discomfort. The lightweight mesh fabric is built to last. It stays soft and highly breathable in cold and warm weather — perfect for long strolls in the park. The nylon leash comes with a harness as a bonus.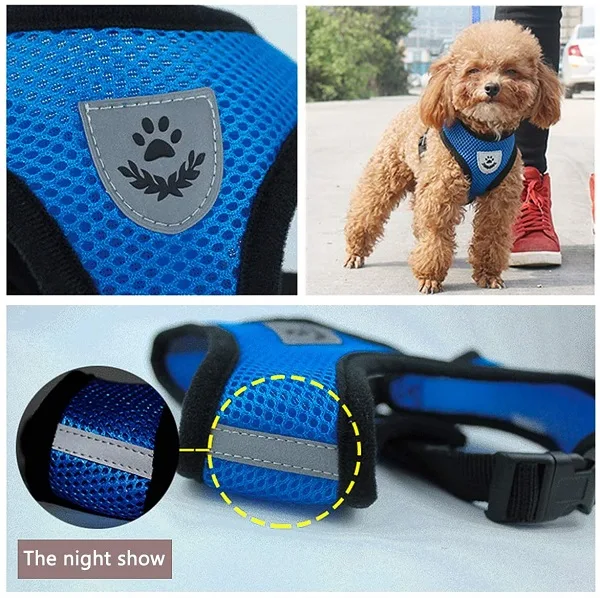 This pug life dog harness and leash set is excellent for puppies and small dogs. Recommended breeds: Yorkshire Terrier, Pomeranian, Papillion, Chihuahua, Toy Poodle, Klee Kai, Affenpinscher, and Bichon Frise. With a range of sizes from S to L, you'll get the perfect fit for your four-legged friend.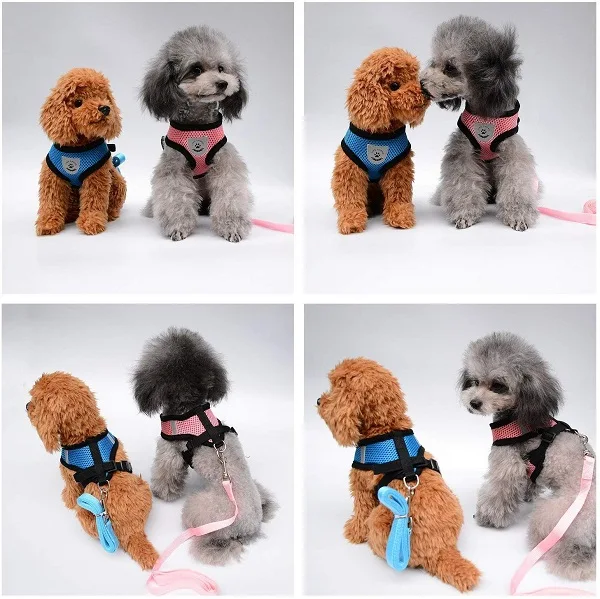 KEY BENEFITS
✔️ SAFE & COMFORTABLE — Designed to humanely control a small dog without choking. Made from a soft mesh fabric that will securely hug your pet while still being gentle on their skin.
✔️ BREATHABLE & LIGHTWEIGHT — Made with high-quality mesh fabric that is light and sturdy. Perfect for letting air flow through on warm days. It keeps your active dog cool and comfortable in any weather conditions.
✔️ EASY TO WEAR & PUT ON/TAKE OFF — Made with an easy step-in style. Features an adjustable quick-release belt with a D-ring for leash attachment.
✔️ REFLECTIVE — With 2 reflective straps, this harness makes your pet visible in low light conditions. Ensure your dog's safety when walking at night.
SIZE CHART
Please make sure to measure your dog for accurate sizing before purchasing to ensure the perfect fit.