Get your home grooming routine started on the right paw! Use this grooming kit to improve your pet's coat with ease!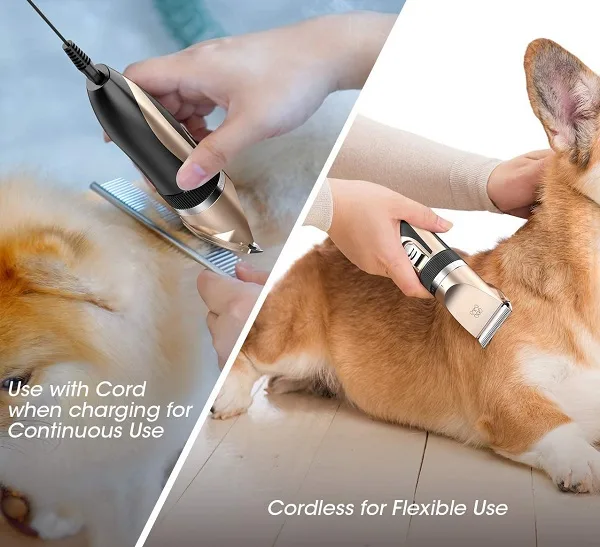 The dog grooming kit offers a versatile and reliable way to keep your pet well-groomed. It comes with a lightweight, powerful clipper. It safely and effectively cuts through your pet's topcoat to reach their undercoat, preventing mats and tangles.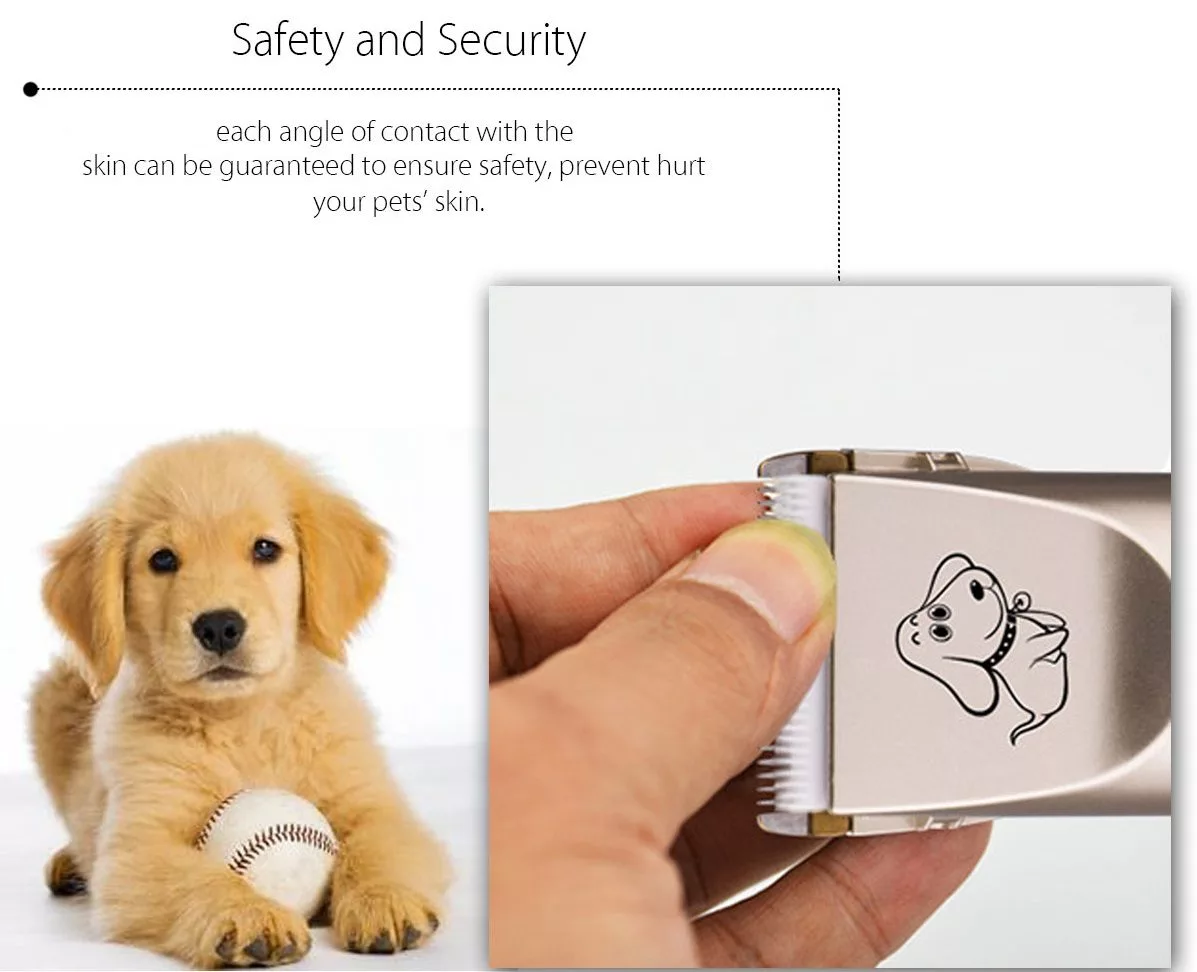 The blade features 5 cutting positions, and with the 4 comb attachments (3mm/6mm/9mm/12mm), you get 25 different cutting lengths altogether. It's great for full-body clipping and trimming on all breeds. This kit includes a clipper, a removable blade, a rechargeable battery, a charging block, a cleaning brush, and lubricating oil. The grooming tool can also be used when charging, so you don't have to worry that it will stop working and you will have a half-groomed dog.
Available in 2 color options. Plus, thanks to an ultra-quiet motor, this grooming kit will make grooming time stress-free for your pup! You can seamlessly trim your dog's face, paws, and stomach area with total ease!
KEY BENEFITS
✔️ ULTRA-QUIET — Equipped with a low vibration motor, it frees grooming from noise (only about 50 dB). It helps your pet feel at ease and not to be afraid of haircuts anymore.
✔️ BUILT-IN RECHARGEABLE BATTERY & CORDLESS DESIGN — The battery has a 70-minute run time and a 5-hour charge time. With the cordless clipper, you can no longer be bothered by the trouble of replacing batteries or wires. Equipped with a USB charger.
✔️ ADJUSTABLE BLADE — The kit comes with a sharp stainless steel fixed blade with 5 cutting positions. It guarantees excellent cutting performance. Plus, the blade is detachable and washable.
NOTE: If your pet has long and thick hair, you need to use scissors to cut it shorter first, otherwise the clippers may jam up and not work properly.