Bathe your dog with ease and comfort for both of you
Introducing the ultimate dog grooming solution - the PrimDog Bathing Brush! Designed to be both handy and effective, our bath scrubber will ensure that even long grooming sessions run smoothly.
Durable
Made from high-quality materials, our dog shower brush will provide reliable and effective performance for a long time, eliminating the need for frequent replacements.
Gentle cleansing
The soft silicon bristles effectively remove dirt and grime while being gentle on your dog's skin, avoiding any discomfort during the bathing process.
Safe to use
PrimDog brush is made from non-toxic and hypoallergenic rubber, making it a safe choice for all dogs, even those with sensitive skin.
Ergonomic design
The lightweight design and comfortable handle of our brush make it easy to maneuver during the grooming process. This reduces strain on the hands and allows for a more enjoyable experience for both you and your dog.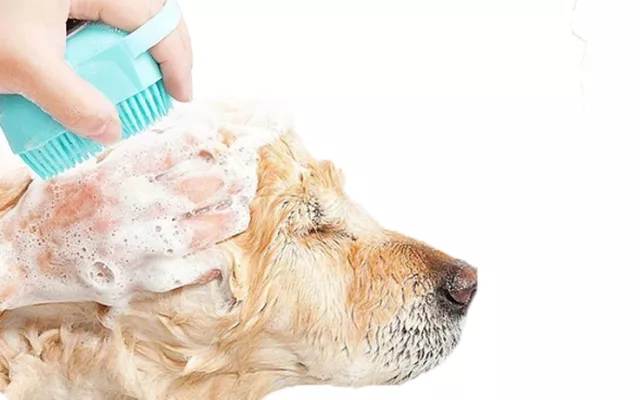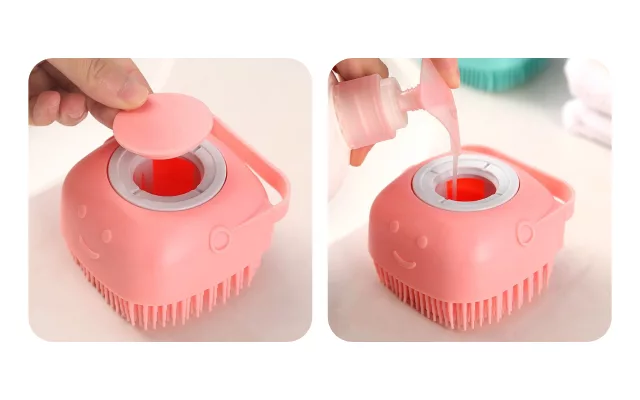 Increased efficiency
The integrated soap dispenser makes it easy to dispense soap directly onto the brush. It helps to lather soap evenly and quickly, reducing the overall time required to bathe your dog. This also ensures more economical use of shampoo, making it both a time and cost-effective solution.
Healthier coat
The soft bristles effectively remove loose fur, tangles, and dirt, while the massaging action stimulates blood flow and promotes healthy skin and fur. By using this brush regularly, you can ensure that your dog has a shiny, healthy coat that looks and feels its best.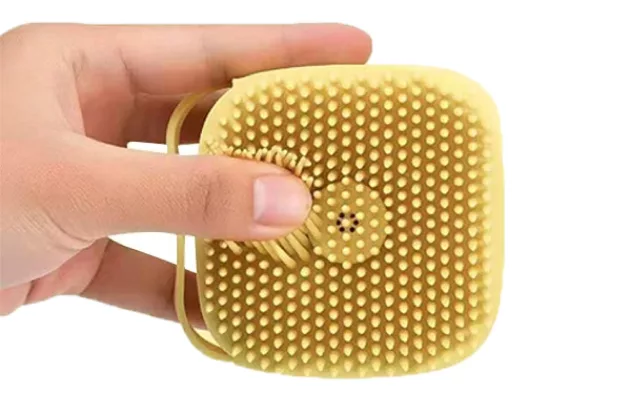 More reasons to love PrimDog dog scrubber
Compact
Portable
Skin-Friendly
Premium Materials