Trim your pet's nails painlessly and precisely!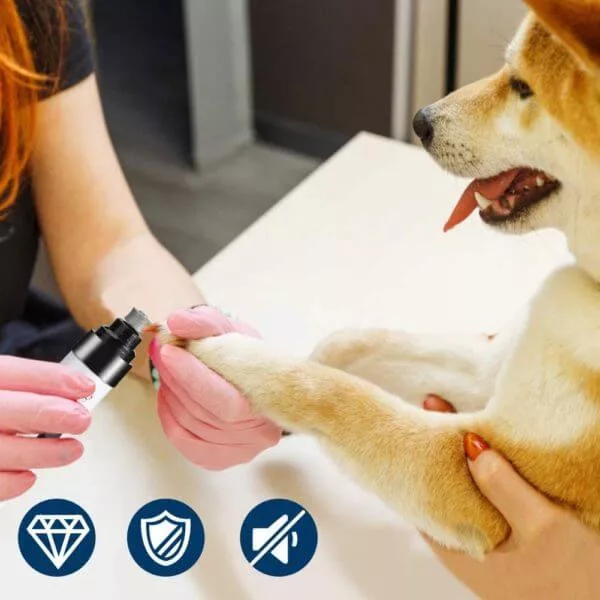 With the pet nail grinder you can safely trim and reshape even the shaggiest nails. The easy grip clippers come in handy when you need to clip long nails, while the cordless grinder can pare down and shape unkempt, cracked or too-sharp claws.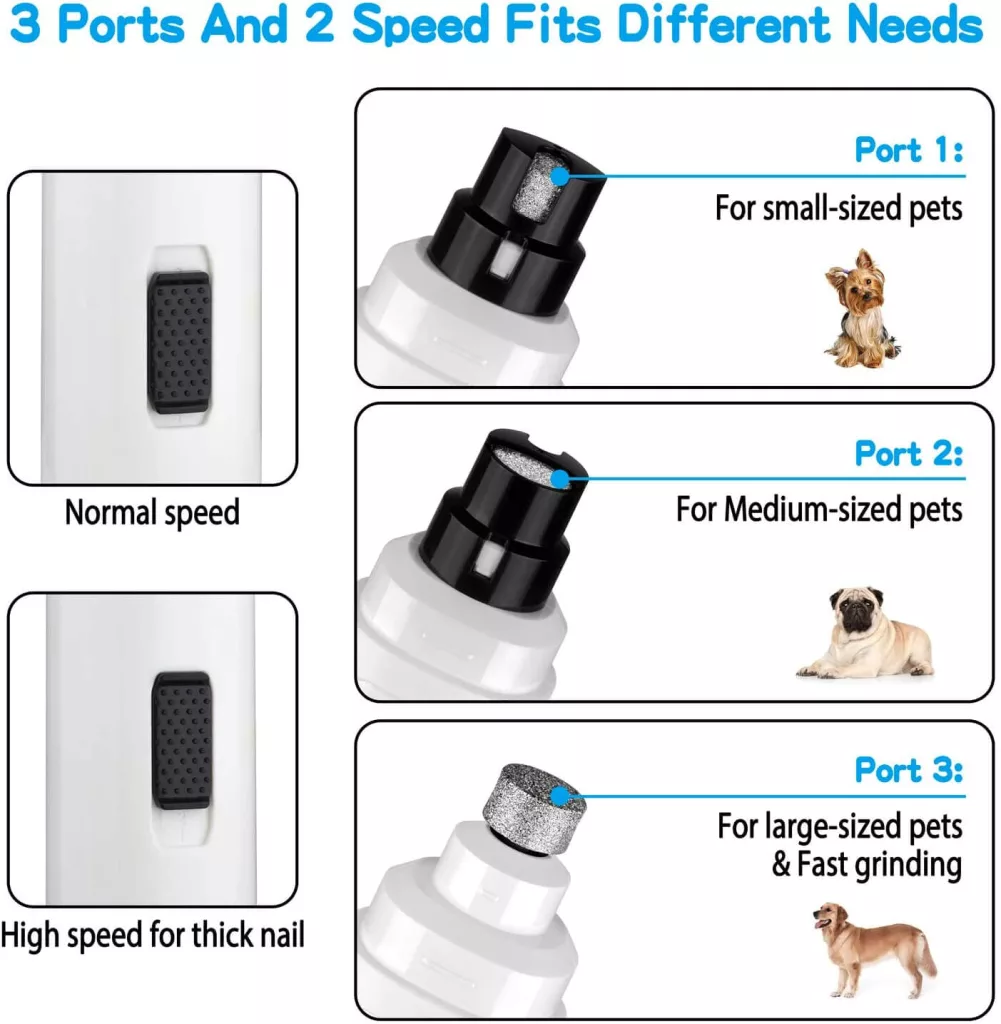 The grinder features an adjustable 2-speed switch powerful enough to support heavy grinding. The quiet motor produces very little vibration and only 50dB of sound, so even the most skittish pets can feel at ease. The grinder is rechargeable and has an indicator light on the bottom that turns on when charging.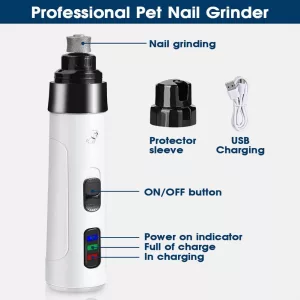 There are 2 models of this nail grinder. Both sets are available from 1 up to 5 extra nail grinder heads, that makes it a handy tool for many different types and sizes of pets. Recommended by veterinarians and pet grooming professionals.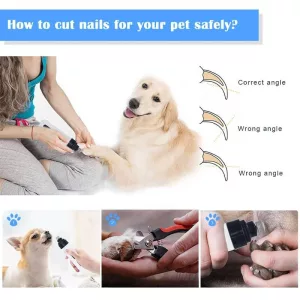 KEY BENEFITS
✔️ SAFE — An advanced diamond drum bit grinder delivers the safest, most comfortable pet claw grinding. No more worries about over-cutting, pains or bleeding.
✔️ LOW VIBRATION NOISE — Quiet, low-vibration motor minimizes stress for pets and people. Many pets get stressed by the sound and vibration of pet nail grinders. However, our pet nail grinder uses a superior motor with whisper-quiet technology, that produces a very low vibration to keep pets calm during grooming.
✔️ LONG BATTERY LIFE — The battery allows up to 7 hours of use with a quick charge of only 1,5 hours. With included USB charging cord it's possible to charge your pet nail grinder at anytime and anywhere.
✔️ DIFFERENT SPEED MODES — Features low-high speed function and allows you to grind pet's nails safely (normal speed: 7000 rpm; high speed: 8000 rpm).
✔️ SUITABLE FOR ALL PET SIZES — There are 3 ports to match small, medium, or large pets. Simply choose the appropriate port and speed depending on your pet's size and nail hardness.
✔️ EASY CLEAN-UP — Just use a soft wet towel and gently brush away any nail dust.
NOTE: Trim the pet nail at the right angle. Be careful not to grind too long or nails can heat up.