Train your paw-tner with respect and love! Quickly and effectively teach old dogs new tricks – and new dogs old tricks!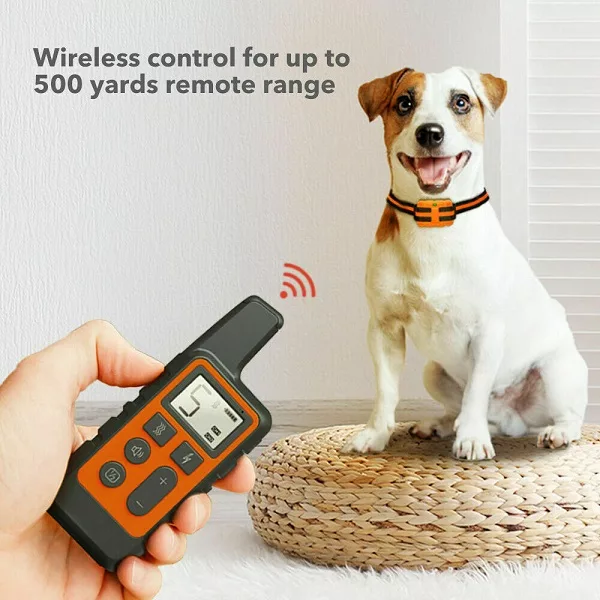 Quickly, safely and effectively stop your canine companion's unwanted behavior with the vibration training collar. Whether you want to correct excessive barking or aggressive leash pulling, or you just want to add security to off-leash walking, this collar helps you to control your best friend. This high quality, plastic nylon collar and lightweight receiver fits comfortably. It's durable enough to withstand all weather conditions and activity levels. Available in several color options: black, red and orange.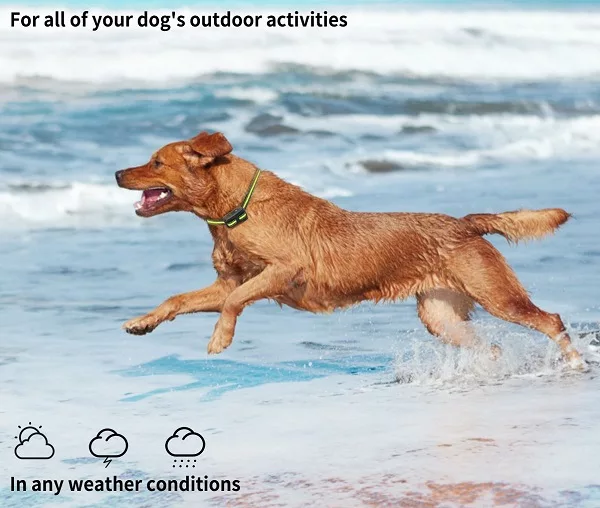 With a 300-500-meters control range and 3 correction modes (Shock, Vibration, Tone), you can fully customize the desired training to meet your specific needs. With 5 adjustable levels of vibration and shock, you can fine-tune the correction level to achieve positive results with any pup. The LCD remote clearly displays the mode, level, and battery life. The 3 distinct mode buttons allow you to correct your dog quickly while he's misbehaving without having to look down at the device.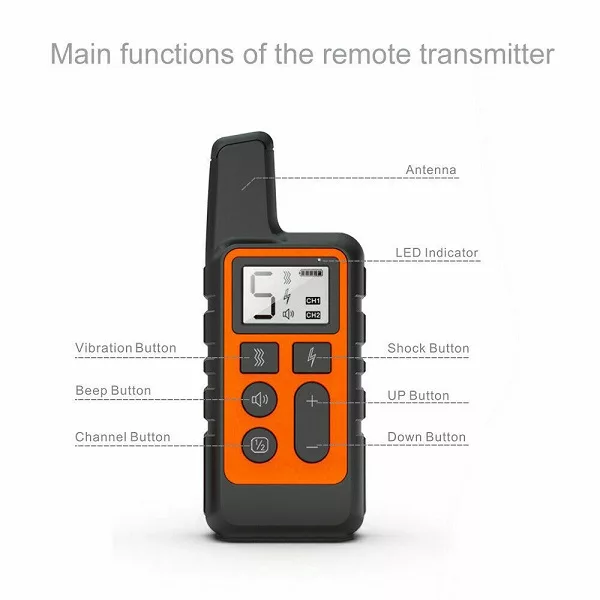 KEY BENEFITS
✔️ SUITABLE FOR ALL DOGS  — Durable, adjustable nylon collar fits small, medium, large dogs and puppies with a weight of 6.8 kgs (15 lbs) or larger. The collar is 35.5 cm – 68.5 cm (14 – 27 inches) long.
✔️ LCD REMOTE — Remembers previous settings and clearly displays the mode, level, and battery life. Plus, the remote adopts an ergonomic design. It's very comfortable to use and easy to carry.
✔️ USER-FRIENDLY MODE BUTTONS — The distinct size and differently shaped bumps on the three correction mode buttons allow "blind" use without having to look down at the device.
✔️ 5 ADJUSTABLE LEVELS — You can quickly adjust the shock intensity with an easy-to-use dial. It's ideal for reinforcing a dog's obedience indoors and outdoors.
✔️ STRONG BATTERY SYSTEM — The collar is rechargeable and conserves power when not in use. Besides, it has a low battery charging indicator.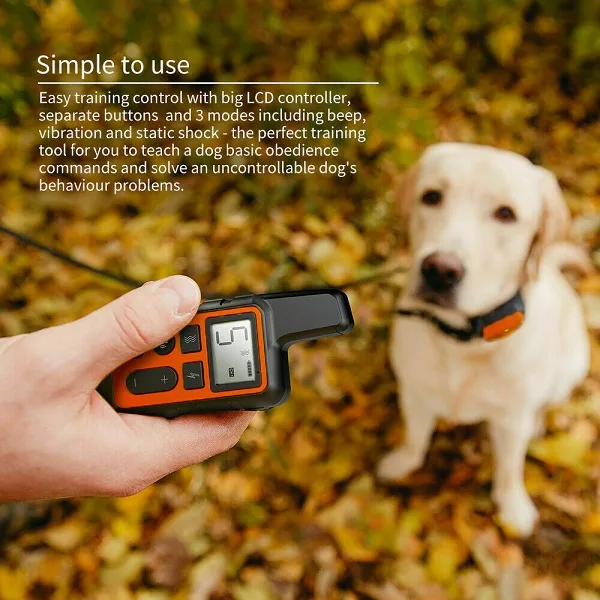 The package includes: 1 LCD remote control transmitter, 1 collar receiver, 1 nylon strap, 1 USB charger, 1 test light.
NOTE: the collar receiver is waterproof, but the remote is not!