Stainless-steel food bowl is durable and chew-proof! Perfect for holding your dog's food and water!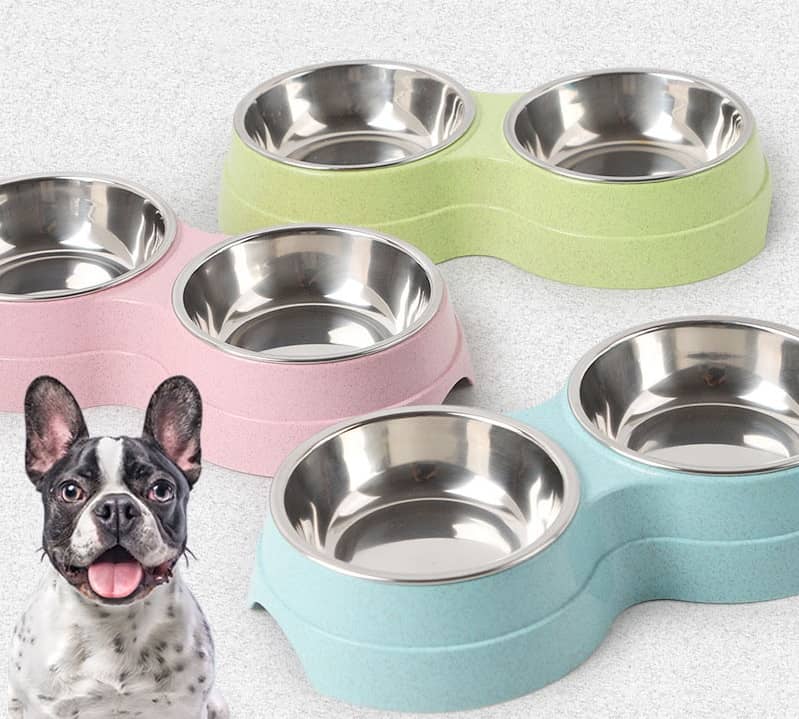 The stainless steel bowl won't break if dropped or tipped over, unlike ceramic bowls and are chew-proof, unlike plastic bowls. They are also dishwasher safe and don't hold odors, making them more hygienic than other options. It features a stylish texture to match any interior home design. Two hard-wearing and long-lasting stainless steel bowls fit into the colorful plastic stand. They are great both for food and water of any temperature.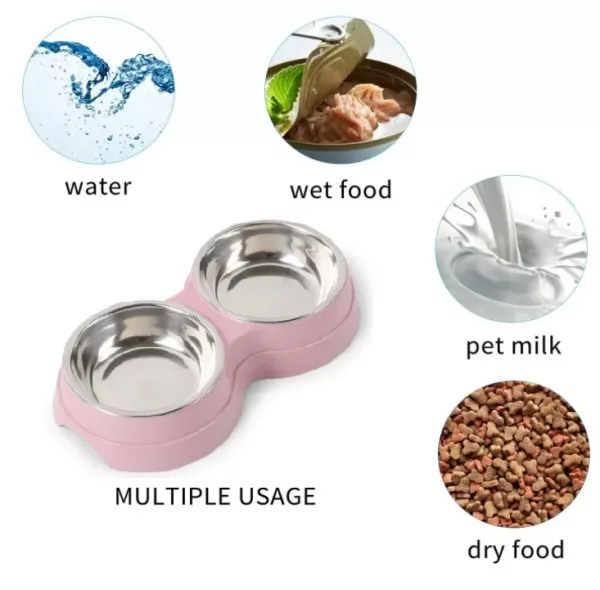 You can add a bit of colorful fun to your pet pal's dining with 3 color options: pink, blue, and green. So you can find the perfect fit for your dog's fine dining experience. It is recommended for small dogs.
KEY BENEFITS
✔️ MULTIPLE USAGE — With the two multi-purpose bowls in one stand, you can supply your doggy with food and water or feed two dogs or cats at the same time.
✔️ DURABLE MATERIAL — Made of non-toxic, durable stainless steel material that protects your pet's health. It is hygienic, safer, and more secure for your pet eating.
✔️ CONVENIENT — Both sides have grooves, and the stand itself has an arch shape. It is easy and convenient to pick up the steel dog bowl from the floor and carry it.
✔️ EASY CLEAN-UP — The bowls are detachable, so you don't have to take down the whole bowl to clean. Plus, it is dishwasher safe. Just place it in the top rack of your dishwasher for easy cleaning or handwashing. The stand can be simply wiped off by a wet cloth.