Encourage your dog to chew the ball, not your shoes and furniture
The PrimDog Dog Chewing Ball is an ideal choice for pet owners who want to provide their furry friend with an entertaining and challenging playtime experience. The unique design and texture provide a fun and interactive experience for dogs, making it an enjoyable addition to their playtime.
Safe to use
Our dog toy is made from non-toxic food-grade rubber, making it safe for dogs to chew on and play with.
Durability
Made of high-quality material, our rubber ball is built to withstand the strong jaws of even the most aggressive chewers, making it an ideal choice for pet owners who want a product that will last.
Easy care
The rubber material is easy to clean, allowing you to keep this toy hygienic and ready for use at all times.
Ergonomic design
The unique spiked design of our dog ball allows you to stick your pet's favorite treats in it. This helps to make the ball more enticing and encourages dogs to play and chew, providing an enjoyable and interactive experience.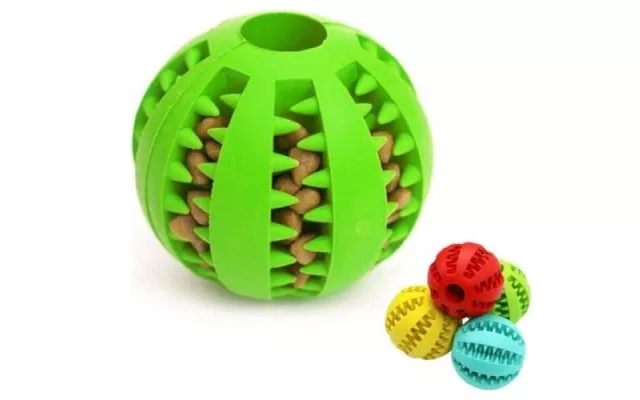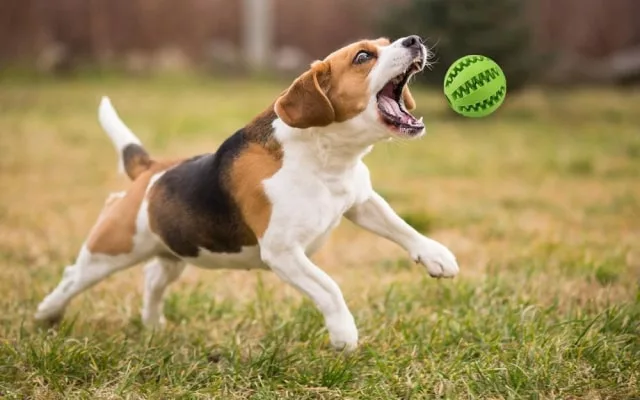 Dental health
Rubber spikes of our toy also help massage and stimulate the gums, promoting healthy tooth and gum development for pups. It also prevents plaque and tartar buildup, which cause bad breath, cavities, gum disease, and other dental health problems in adult dogs.
Disruptive behavior management
The act of trying to extract the treats from the ball also provides mental stimulation for your dog, distracting them from chewing on things and other undesirable actions. Our rubber ball helps alleviate boredom, stress, and anxiety in dogs, which can be a common cause of destructive behaviors.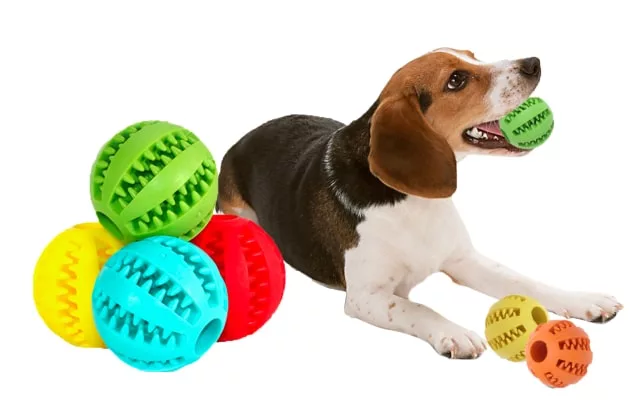 More reasons to love our treat ball for dogs
Premium Quality
Flexible
Dental Disease Prevention
Non-Allergic