A secure space for your pets to play
The Primdog Indoor Dog Playpen is robust, comfortable, and roomy – just like a house should be. It introduces a compact and safe playing experience, keeping your pets occupied and happy, indoors or outdoors.
Wide Use
The Primdog Cage Tent is recommended for cats, extra-small dogs, and other small pets. The Playpen is also suitable for injured pets with strict activity restrictions.
Convenient Use
The Primdog Indoor Playpen has a zippered door that provides easy in/out access for your pet. You can roll up the door with the attached Velcro or open the zippered top to reach in and handle your pet.
Pet-friendly
The Primdog Portable Playpen features a 360-degree view of the sun, designed with a spacious interior. It has a well-ventilated mesh roof to make sure that your pet doesn't feel anxious.
Portable
No bulky and heavy crates, just foldable oxford cloth, making it easy to travel with your pets.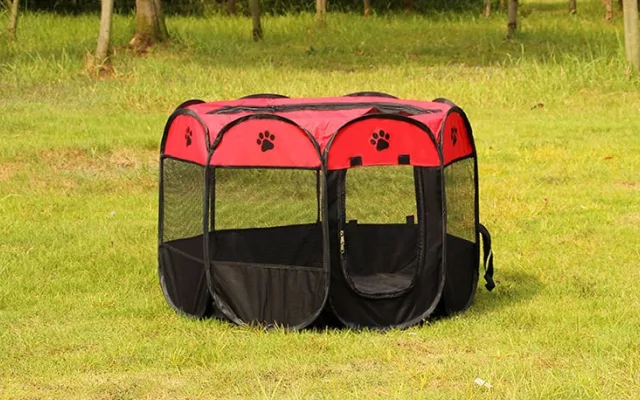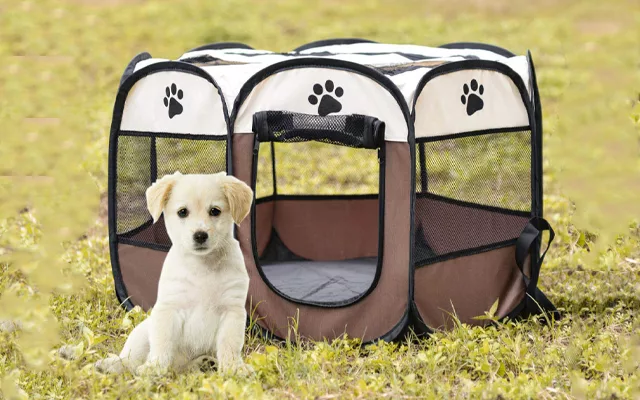 Easy to clean
Ensure that your pets have a disease-free hygienic environment.
Safe design
High-quality construction with dangerous edges, minimizing the risk of injury.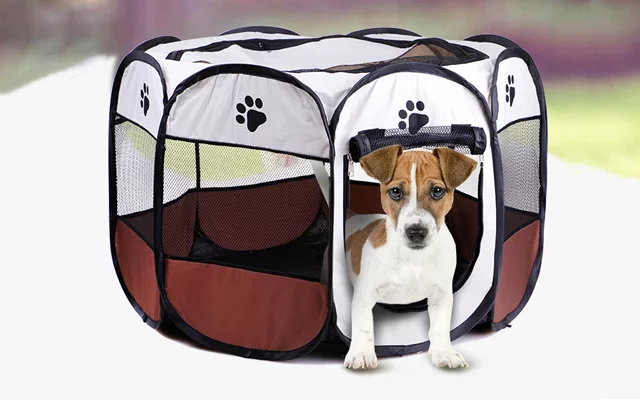 More reasons to love our playpen
Durable Material
Lightweight
Waterproof
Wear-Resistant
Size guide
SIZE
Height
Length
cm
inch
cm
inch
S
43
16.9
73
28.7
M
58
22.8
91
35.8