Make sure your four-legged friend stays safe while riding in a vehicle! The dog seat belt is made specially for risk-free road trips together!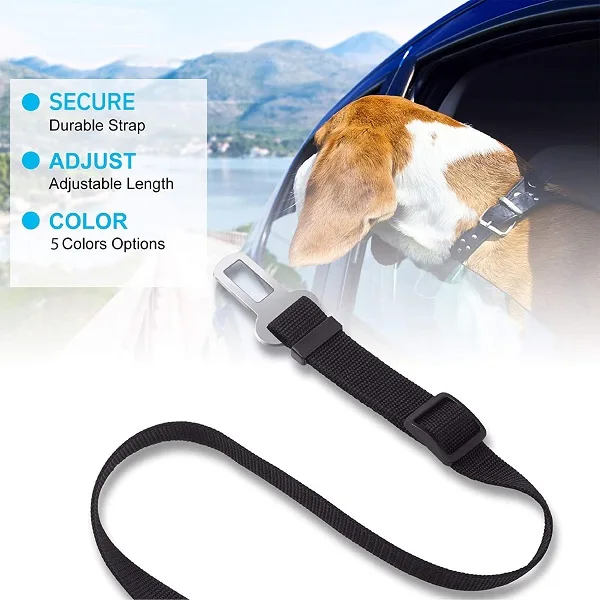 If you drive with your furry friend, you'll want to enhance the safety of your pets, making sure they're secure and buckled up in the car. Just like people should always wear a seat belt while in a car, this dog seat belt will make your pup a well-behaved passenger and keep him safe while on-the-go. The restraint ensures your dog doesn't jump out the window or go flying inside your car from harsh braking. It also helps to prevent distracted driving since you know your four-legged friend is staying in place.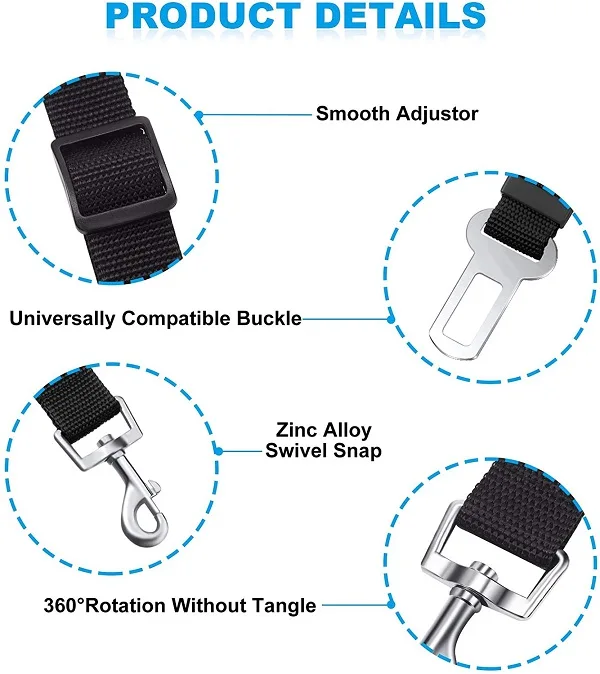 The adjustable strap allows your pet some freedom that he needs. The seat belt attaches to your pet's harness on one end, while the other end clips directly into the seat belt receptacle inside your car. It's made of high density nylon fabric to ensure durability. Also features the solid zinc alloy swivel snap and quality buckles. You can choose from a wide assortment of colors, including black, pink, red, blue, and green. This seat belt can be adjusted from 17 inches to 26 inches  and is 1-inch wide. It allows enough room for your furry companion to sit, stand, look out the window or lie down comfortably in the car. There is no need to undo the seat belt every time you fasten or unfasten your pup – you can leave it in the vehicle at all times. Now you're always ready to snap your dog in and go, ensuring the safest traveling for your pet. Enjoy the most relaxing driving experience ever!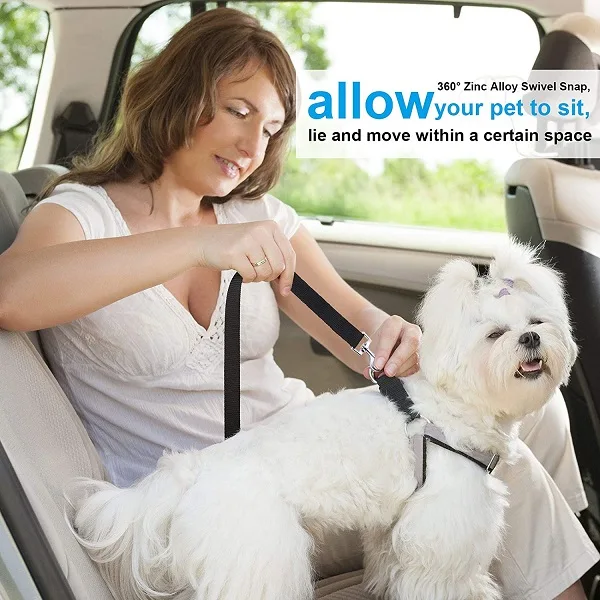 NOTE: Like other dog seat belts, it is intended to be used with a harness and not with a dog collar. For your pet's safety, please do not attach the seat belt to your pet's collar directly. It is recommended to use the seat belt leash with pet harness than pet collar to provide your pets a comfortable and secure wearing.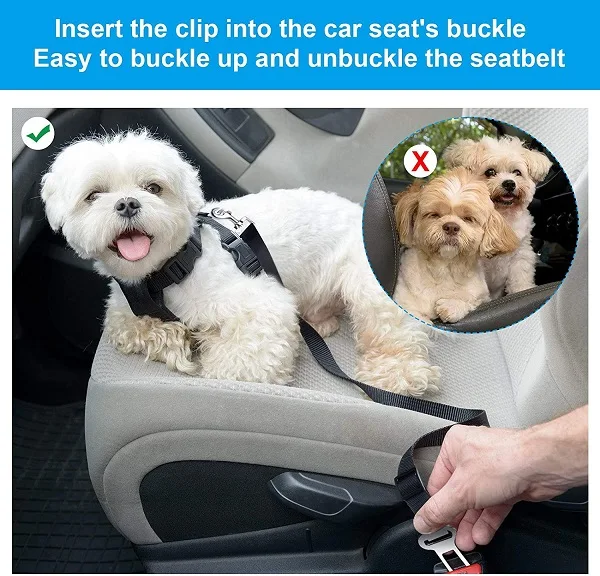 KEY BENEFITS
✔️ SAFE & SECURE — Provides protection for your pet while he or she is riding in your car. Also prevents distracted driving.
✔️ EASY TO USE — The hassle-free seat belt clip is designed to latch into your car with ease. To use the seat belt, simply clip it onto your dog's harness and snap the belt tab into the seat belt receptacle.
✔️ ADJUSTABLE — You can easily adjust the leash to the suitable length to keep your pet in a safety state. It can be extended from 17 inches to 26 inches and is 1-inch wide.
✔️ HIGH QUALITY — Features durable nylon straps, a solid zinc alloy swivel snap and a high quality buckle. It's designed to keep your pet safely restrained and allow some backseat freedom. Also prevents dogs from jumping into the front seat.